Kaga Vegetables
Kaga Vegetables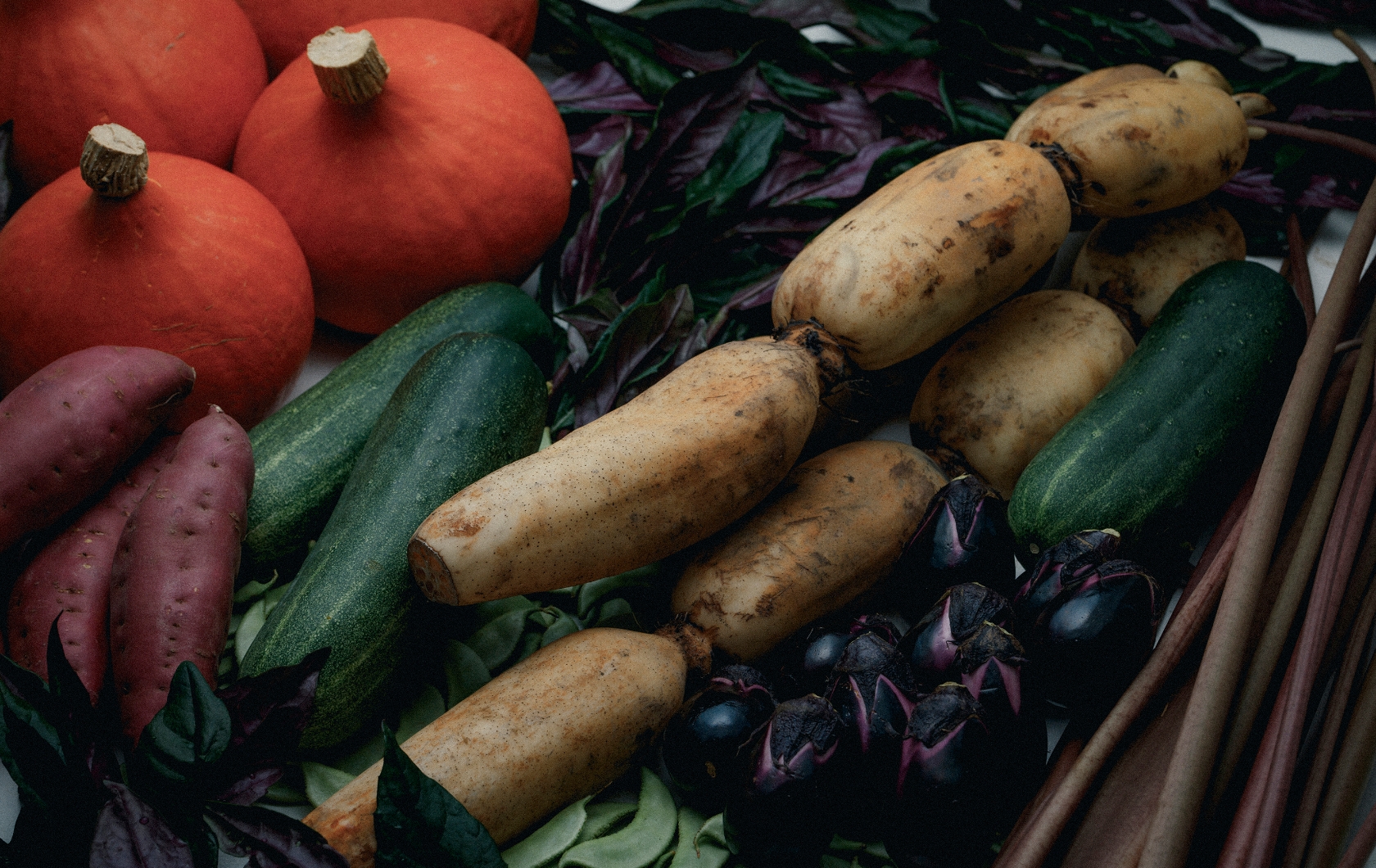 Kaga Vegetables are 15 designated vegetables that have been uniquely cultivated in Kanazawa since 1945 or earlier. Cultivated using traditional methods, they are frequently used in authentic Kanazawa cuisine. The citizens of Kanazawa are very proud of these well-known vegetables that can be enjoyed all year round.
Kaga Vegetable Mascot "Veggietan"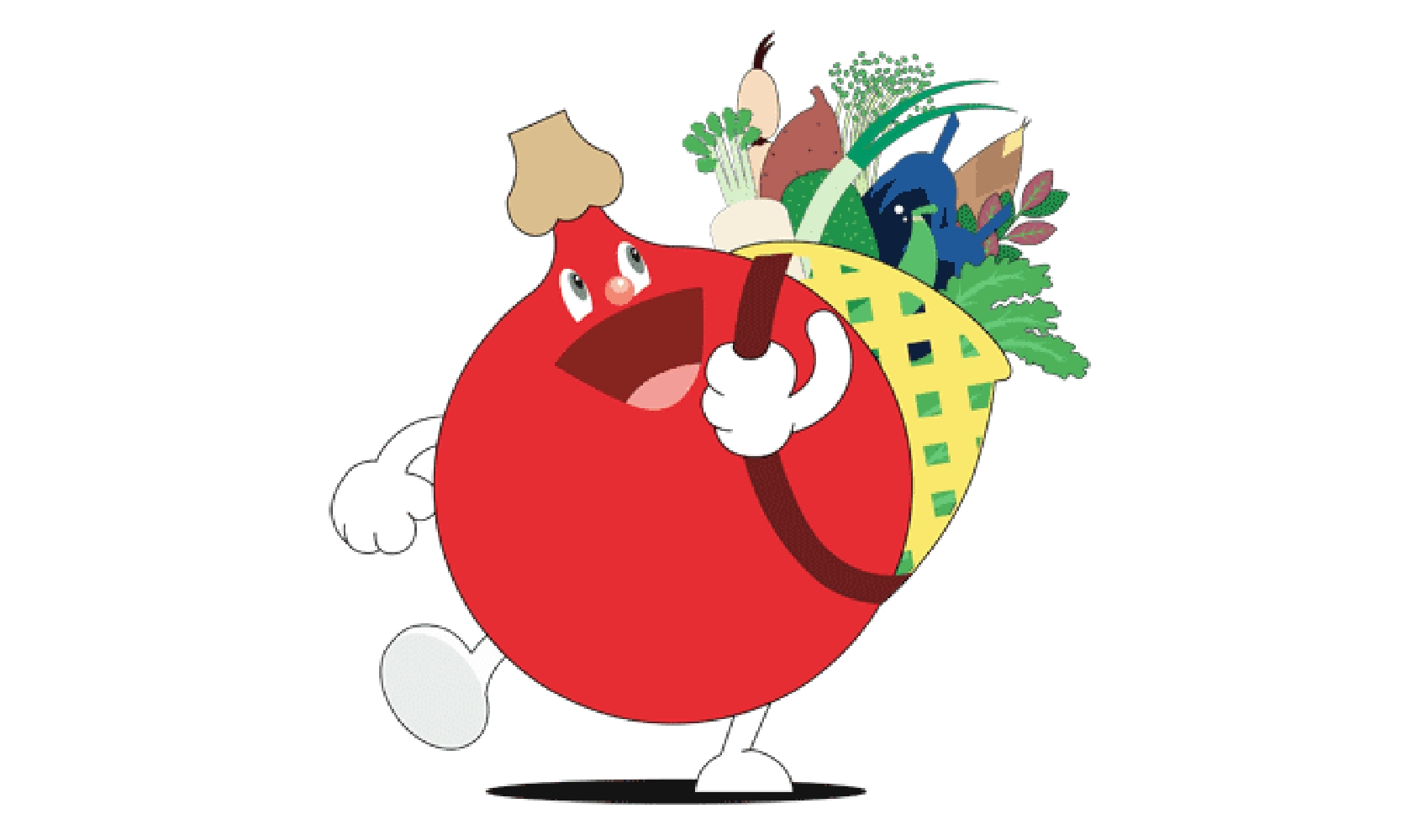 Modeled after an Utsugi red-skinned sweet chestnut pumpkin. He carries other Kaga vegetables in the basket on his back.
Chosen from designs submitted from across the country.
Introducing 15 Kaga Vegetables